ADMINISTRATIVE LAW
Administrative law is a branch of public law; it deals with the adjudicating of administrative entities of government such as tribunals, boards or commissions (also known as Administrative Courts) in areas such as trades, manufacturing, transportation, securities law, police law, the environment, taxation, broadcasting, immigration, etc. Contemporary complexity of social, economic and political provinces of human interactions has led to expansion of administrative law and administrative tribunals, boards and commissions in Ontario. Although these boards, tribunals and commissions are created in arm's length by the government, they are independent from the government. There are hundreds of Administrative Agencies, Boards and Commissions in Ontario.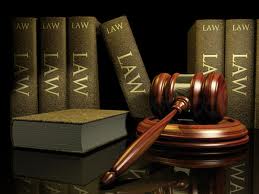 TURAN LEGAL SERVICES provides Legal Representation and Advice in relation to Landlord and Tenant Tribunal.
Landlord and Tenant Board
The role of "the Board" (formerly known as the Ontario Rental Housing Tribunal) is to provide information about the Residential Tenancies Act and to resolve disputes between most residential landlords and tenants.
The Board is one of Ontario's "quasi-judicial" agencies. "Quasi-judicial" means "almost like a court of law."
The Board was created by the Residential Tenancies Act (the RTA) on January 31, 2007. The RTA gives residential landlords and tenants specific rights and responsibilities, and sets out a process for how these rights and responsibilities can be enforced. The RTA also has certain rules governing rent increases for residential rental accommodation, and gives the Board authority to enforce these rules.
In general, the role of the Board is to:
resolve disputes between landlords and tenants through either mediation or adjudication,
regulate rent increases in most residential rental units, and
educate landlords and tenants about their rights and responsibilities under the Residential Tenancies Act.
The Board is an independent agency. Any decision which the Board makes about the rights or responsibilities of individual landlords or tenants cannot be influenced by any Member of Provincial Parliament or Minister of the Crown.