HUMAN RIGHTS LAW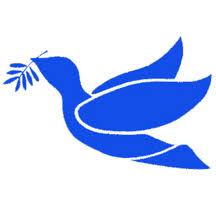 Under Ontario Human Rights Code, Ontarians must be free from any kind of harassment and discrimination.
The Code is a law that protects people in Ontario from discrimination and harassment in the areas of employment; housing; goods, services and facilities; contracts; and, membership in trade and vocational associations.
"The Code prohibits discrimination and harassment on any of the following grounds: Race; Colour; Ancestry; Place of origin; Citizenship; Ethnic origin; Disability; Creed; Sex, including sexual harassment, pregnancy, and gender identity; Sexual orientation; Family status; Marital status; Age; Receipt of public assistance (Note: applies only to claims about housing.), Record of offences (Note: applies only to claims about employment.)"
Some Examples of Harassment and Discrimination:
· You are directly or indirectly told that you would be promoted in exchange to sexual favors.
· You brought an action against your landlord and he or she takes revenge by harassing you.
· You are fired as soon as the employer found out that you or your father, mother, brother or even boyfriend has criminal records.
· You are a man of colour and reasonably believe that white employees are treated better or are paid more than you are.
If you believe that you are discriminated against or harassed due to your race, religion, sexual orientation and ethnic background, etc., we can help you file a complaint with Human Rights Tribunal of Ontario. If you are served with a complaint, we can defend you in a professional manner.
call 416 788 0337 for free consultation!