Criminal Offenses
Under Canadian Criminal Code, all offenses are classified to three categories: Summary; Indictable; Hybrid. The classification of an offense speaks about its seriousness and also the severity of punishments attached to it.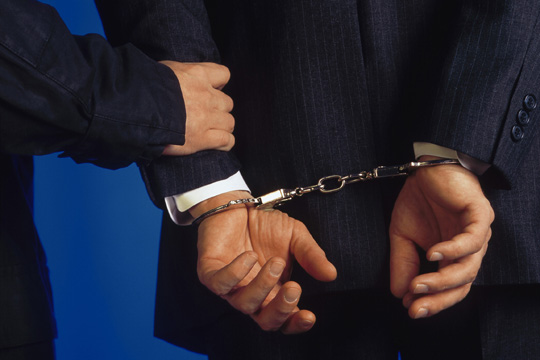 Summary Offenses: These are minor criminal offenses and involve relatively indulgent punishments. Under s. 787 of the Criminal Code of Canada, summary conviction offenses can be punished by a MAXIMUM OF SIX MONTHS IMPRISONMENT, A FINE OF $2000, OR BOTH. Causing A Disturbance, Making Harassing Telephone Calls, Taking A Motor Vehicle Without The Owner's Consent, Trespassing, Prostitution are some examples of Summary Offense.
Indictable Offenses:Indictable Offenses are considered more serious than Summary Offenses. Indictable offenses can carry serious fines and jail time up to life imprisonment.
There are three types of indictable offenses:
S. 553 Offenses: These are less serious indictable offenses which are always heard in provincial court by a judge alone and are punishable by maximum penalty of 2 years imprisonment. Some examples are Breach Of Recognizance, Theft Under $5000, Failure To Comply With A Probation Order, Etc.
S. 561 Offenses: These are moderately serious offenses such as Sexual Assault With a Weapon, Fraud Over $5000, Theft Over $5000, Arson, And Robbery which carry a maximum penalty of 14 years.
S. 469 Offenses are the most serious class offenses such as First Degree Murder, Second Degree Murder, Manslaughter, Hijacking, Kidnapping, etc. punished by a maximum penalty of life in prison.
Hybrid Offenses: These are offenses which Crown can elect to proceed by indictment or proceed summarily.
If the Crown decides on proceeding summarily, the offense will be treated as a summary offense with lesser penalties. Hybrid offenses include Sexual Assault, Sexual Interference, Theft and Fraud under $5000, Assault, Possession of a Weapon, Forgery, Stunt Driving , Indecent Acts, Disorderly Conduct, Vagrancy, etc.
Provincial Offenses as well as offenses against municipal by-laws.
Examples of such cases include:
Highway Traffic Act charges such as speeding or traffic violations;
Municipal by-law charges relating to excessive noise, animal control, or garbage disposal; and
Charges laid under provincial legislation such as the Environmental Protection Act, the Occupational Health and Safety Act, the Dog Owners' Liability Act or the Trespass to Property Act.
Turan Legal Services can represent you with regards to summary offenses such as Theft Under 5000 or shoplifting, Simple Assault, Criminal Harassment, Causing Disturbance, and etc.
Please Feel free to contact if you are charged with summary criminal offences.
REMEMBER, YOU ARE INNOCENT UNTIL PROVEN GUILTY IN A FAIR TRIAL!
ARE YOU ARRESTED AND CHARGED WITH ANY CRIMINAL OFFENSES ?
HERE IS SOME SUMMARY ADVICE FOR YOU:
-DO NOT RESIST TO THE ARREST!
-WHILE IN CUSTODY, ASK FOR A TELEPHONE TO CALL YOUR LEGAL REP, DEPENDING ON THE CRIMINAL CHARGE, EITHER A LAWYER OR A PARALEGAL!
-IN ABSENCE OF YOUR LEGAL AGENT, DO NOT TALK TO THE POLICE, NOT EVEN A SINGLE WORD! EVERYTHING YOU SAY WILL BE USED AGAINST YOU IN THE COURT OF LAW!
- WITHIN 24 HOURS YOU SHALL BE TAKEN TO A COURT OF JUSTICE AND MAY BE RELEASED ON BAIL.
-DO NOT PLEAD GUILTY RIGHT AWAY!
-KEEP IN MIND, PLEADING GUILTY WILL MAKE YOU A CRIMINAL, BUT YOU ARE PROBABLY NOT A CRIMINAL!
TURAN PROVIDES LEGAL ADVICE
AND REPRESENTATION ON
SUMMARY OFFENSES!